Concept for a double-sided clear acrylic charm I'd like to make! I'd also like to do a stag beetle, but I'm not sure whether this style or a more simplified one would be better: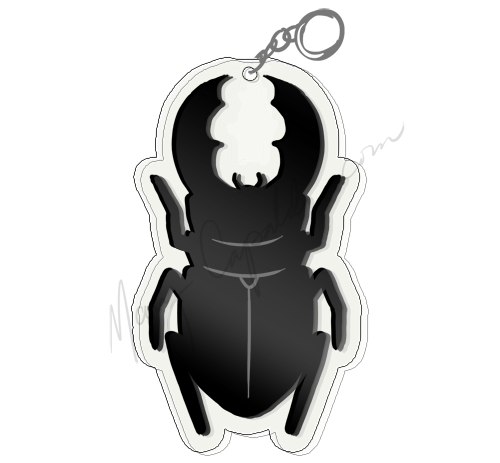 (That's the original stag beetle concept, not finished art.)
What do you guys think? Sweet bug swag, or not so hot? Realistic, or keep it simple and chunky?